Welcome to Mr. Ritter's Agricultural Education Website. This site is designed for use by Webber Township High School Agricultural Education students. Included on this site will be downloads for assignments, Course Descriptions, and possible pictures of Agricultural Education classes. To see the Webber High School (chartered as Bluford) FFA Chapter website, please go to BlufordFFA.tripod.com

This site may also be used by other Illinois Agricultural Education teachers. Please feel free to tell us what you think of the site.
We'll use this site to introduce our business and explain the goods or services we have to offer. People don't want to spend time figuring out what a business does, so our home page will highlight the most important features of both our business and our web site. We'll think of the home page as a kind of portal, giving customers the information they want at a glance, and offering lots of links to draw them in to the rest of the site.

For example, we might feature a different item on the home page each month, along with a link to our products page so people can get more information. Or, if we're running a contest to attract business, we might include a link to our contest page.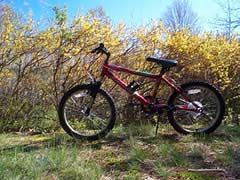 In this area, we might include a picture of this month's featured product, or a picture of our business location or our founders.

Agricultural Education
Agricultural Education: More than Cows, Sows, and Plows. You eat: You are involved in the Ag Industry